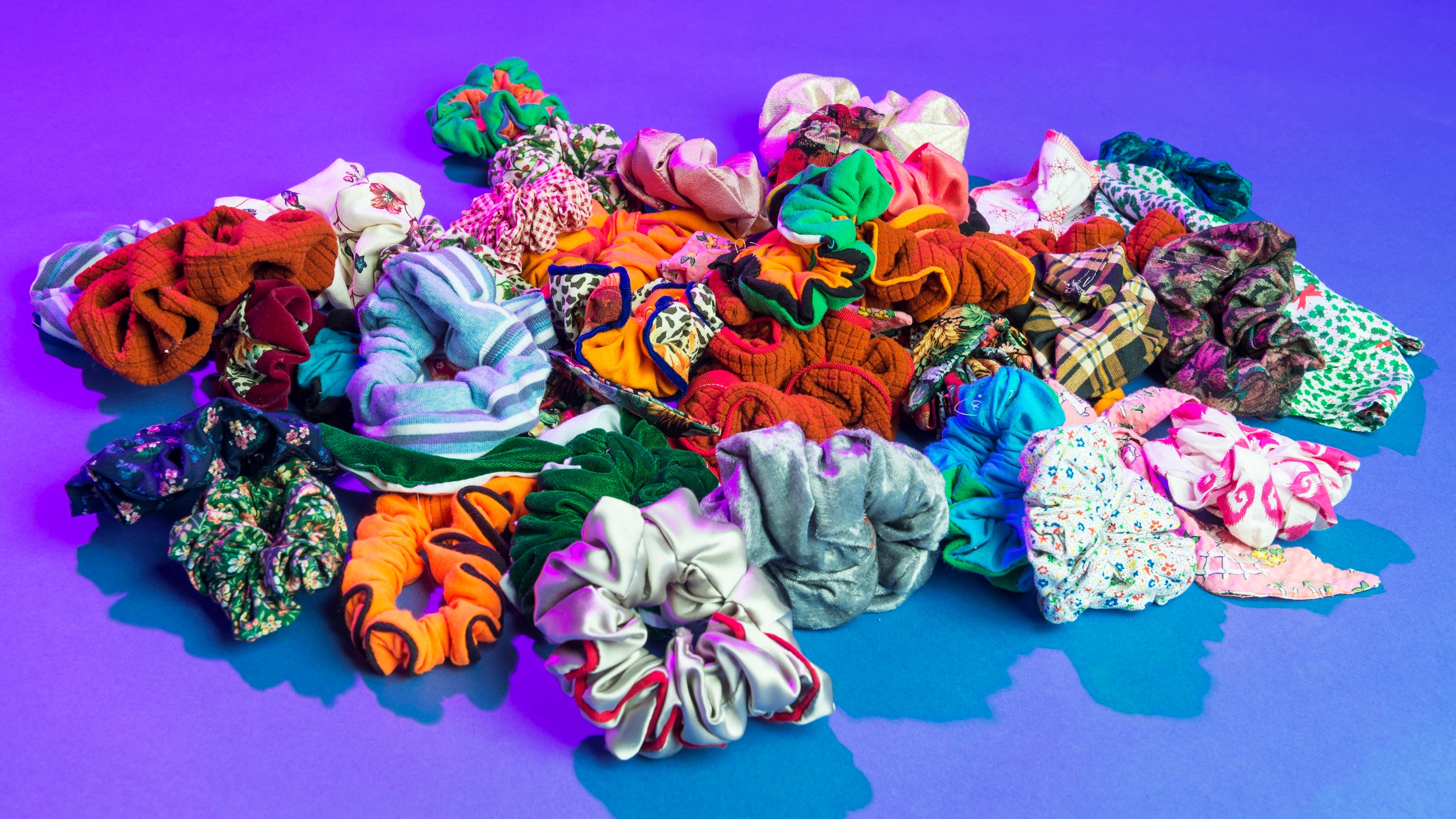 All our fabric is upcycled. Every piece is unique.
We designed our scrunchies to be good for your hair, your community and your environment.
"Maya" means "love"
in Nepali.
Kitimaya was started in Rochester, NY by five Nepali sewists
sharing their knowledge and time with each other.
We hope to be the best place in America for refugees to work.
These scrunchies are made in a dignified, flexible, and supportive community workplace by refugees who live in Rochester, NY.